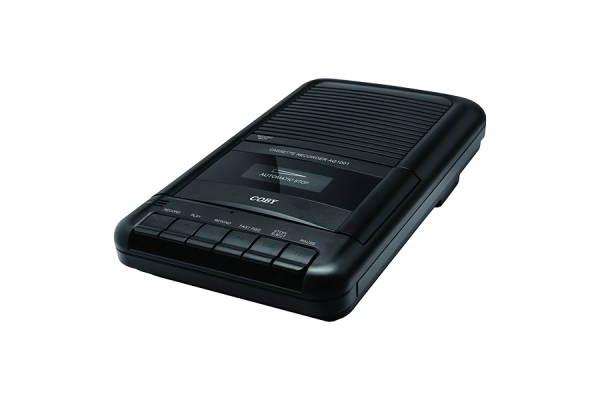 © Coby
Borrow this item
Main Library
First come, first serve
How to borrow
This item isn't reservable online. Use your CatCard to borrow this item at a library service desk during our service hours.
Return your item to the same location. We will wipe your data after you return the item, if applicable.
You're responsible for late, lost, or damaged items. See our checkout and renewal policies for more information about late fees.
About the item
Record interviews or your personal memoir to blank cassette tapes (not included). You can playback your recordings or other audio cassettes.